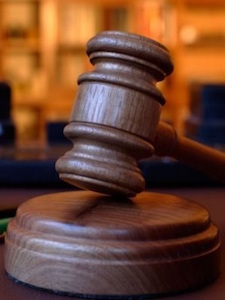 A Terrebonne Parish man is suing over civil rights violations and race discrimination at his workplace.
Terence Brooks filed the suit Nov. 9 in U.S. District Court of the Eastern District of Louisiana against Vacco Inc.
In April 2013, the plaintiff, an African-American male, began working for the defendant as a driver. On May 28, 2013, the suit claims, he and a Caucasian male were working at the defendant's Thoma-Sea Shipyard when the employee dangled a noose in front of the plaintiff. The threatening behavior continued, so the plaintiff spoke to management and asked to be assigned to another location. He never received a response.
On June 18, 2013, the plaintiff informed his supervisors he was going to report the noose incident to the Equal Employment Opportunity Commission. He finally received an email response from management about the incident, was told a meeting would be scheduled, but again, nothing happened, the suit claims.
After the plaintiff complained and notified management he was going to contact the EEOC, the defendant drastically reduced his work hours. With no job reassignment or increased work hours, the plaintiff says he felt compelled to resign his unemployment.
In addition to a trial by jury, the plaintiff asks to be awarded all available relief, lost wages and benefits, reinstatement of front pay, attorney fees, expenses and court costs.
Representing the plaintiff is Christopher L. Williams, Williams Litigation of New Orleans.
U.S. District Court of the Eastern District of Louisiana case number 2:15-cv-05773-JCZ-SS.