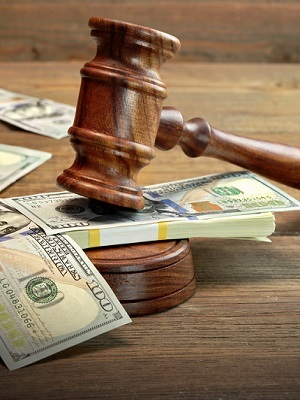 NEW ORLEANS – A financial institution is asking a disputing father and ex-wife to resolve their claims over a 401(k) fund and life insurance benefits in the court.
Edward D. Jones & Co. LP filed a suit on Feb. 5 in the U.S. District Court for the Eastern District of Louisiana against Anthony Collura and Robin Anzalone Collura, defendants-in-interpleader, to allegedly settle who is the sole proprietor of the late James Collura's 401(k) plan and life insurance.
According to the complaint, James Collura was the ex-husband of Robin Anzalone Collura and the son of Anthony Collura. He allegedly worked at Stihl Southwest Inc. and participated in a 401(k) and life insurance plan. After James Collura's death, his benefits were supposedly paid to Anthony Collura, who deposited the life insurance funds to an investment account and the 401(k) proceeds into a rollover IRA account. Both of those accounts were allegedly under Anthony Collura's name and were with Edward Jones.
Edward Jones now asserts that both defendants claims sole rightful owner of the 401(k) and life insurance proceeds and that they own the accounts into which the funds are now deposited. Both defendants are allegedly denying the other from accessing the accounts. Edward Jones asserts that defendants' conflicting claims may hold liabilities and is therefore asking the court to assist it in the resolution.
It is asking the defendants to interplead their claims to the funds and prosecute those claims to the court. It is represented by George C. Freeman III and Robert J. Dressel from Barrasso, Usdin, Kupperman, Freeman & Sarver LLC in New Orleans.
U.S. District Court for the Eastern District of Louisiana Case number 2:16-cv-01128