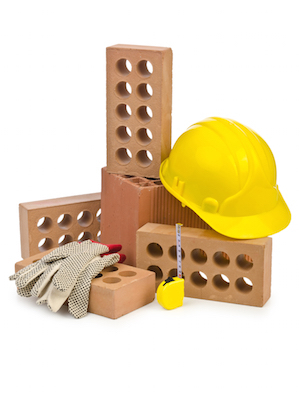 NEW ORLEANS – A Chicago-based construction contracting company is taking its subcontractors to court, alleging poor quality work on the Audubon School.
FHP Tectonics Corps. filed a lawsuit Feb. 5 in the U.S. District Court for the Eastern District of Louisiana against Ogden Construction Inc. and Southern Earth Sciences Inc. (SES), citing breach of contract.
FHP alleges that it entered into an agreement with the Orleans Parish School Board on March 21, 2012, for renovations and additions to Audubon School in the amount of $12,415,000, which consisted of not only renovating the school but adding a three-story building. The contract purportedly stipulated that completion of the work was required within 487 days from start of work or by Sept. 22, 2013. FHP was allegedly authorized to work on May 23, 2012.
To perform this work, FHP allegedly subcontracted Ogden on April 5, 2012, for the erection of the steel frames and other work. FHP also allegedly subcontracted SES on May 25, 2012, for testing services, including structural steel testing.
Ogden allegedly began erection of the structural steel on April 2013. SES allegedly produced four reports between April 30 and Sept. 30, 2013, alleging plumb compliance with the required guidelines and specifications. On or about Sept. 26, 2013, the plaintiff allegedly informed SES that the steel columns were out of plumb and subsequent inspections and surveys confirmed that the steel columns were not erected in compliance with the requested specifications and not in accordance to the American Institute of Steel Construction guidelines.
Corrective action and designed were needed and FHP alleges that the project was ultimately completed and certified on Aug. 14, 2015, nearly 691 days after the deadline. FHP asserts that due to defendants' lack of quality work, they have sustained monetary damages.
It is suing for damages with pre- and post-judgment interest and cost of suit, as well as any other rewards deemed just by the court. It is represented by Andrew D. Weinstock from Duplass, Zwain, Bourgeois, Pfister & Weinstock in Metairie.
U.S. District Court for the Eastern District of Louisiana Case number 2:16-CV-01071-LMA-KWR