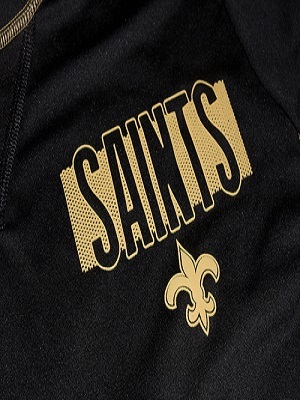 Shutterstock.com
Attorneys representing the owner of the New Orleans Saints and his daughter were reprimanded for failing to officially inform a San Antonio court that a settlement was reached.
Saints owner Tom Benson, who also owns the city's basketball franchise, and his daughter Renee Benson, locked in a year-long legal battle over the control of a trust estimated to have assets worth nearly $1 billion, came to an agreement on Jan. 22.
But Bexar County Probate Court Judge Tom Rickhoff was not formally notified of the settlement. He criticized the lawyers for the two sides for failing to keep him properly informed during a Feb. 1 hearing
"I don't have any assurances" of a settlement, Rickhoff said during the hearing, according to a report in the San Antonio Express-News. "I'm worried about losing control of the case. All I have are words. A new party could come in" and state there never was a settlement.
Rickhoff ordered the parties back before the court on Feb. 12 and warned them he would appoint new receivers to run the trust if he was not satisfied there was an agreement. During that hearing, Rickhoff was assured by both sides an agreement was reached and set this Friday as the date to finalize all matters.
The two sides agreed to the settlement on Jan. 22, 10 days before the trial in San Antonio was due to start. The terms are confidential, Benson's attorney, Phillip Wittmann, said on Monday.
Renee Benson, the beneficiary of a trust fund set up in the name of her late mother, Benson's first wife, sued her father in January 2015.
The legal action began after he announced that she and her two children would no longer be involved in running his businesses. He also announced a change in his succession plans in favor of his third wife, Gayle Benson.
The Shirley Benson Testamentary Trust assets include San Antonio's Lone Star Capital Bank, interests in five auto dealerships in San Antonio and New Orleans, and real estate. Renee Benson wanted her father removed as trustee and for her to take control.
Phillip Wittmann, Benson's New Orleans-based attorney, confirmed all matters connected to the dispute will conclude Friday.
"We did settle it," Wittmann told the Louisiana Record. "And what is happening is that various documents have to be submitted by the lawyers to conclude the settlement. That will be done this coming Friday."
Wittmann added that "Mr., Benson definitely endorsed the settlement. That's about all I can say."
Rickhoff, who presided over the legal action, last year removed Benson as trustee and appointed receivers pending the conclusion of the case. One of those receivers, Phil Hardberger, told reporters last year he believed the trust assets are worth $1 billion, close to half Benson's estimated total net worth.
The agreement was reached three days before Benson was due to give a deposition to his daughter's lawyers.
The action in San Antonio is one of three legal disputes between Benson and his estranged daughter.
In a lawsuit filed in New Orleans, Renee Benson claimed her father was not mentally competent to run his businesses, including the Saints and the Pelicans basketball team.
Following a trial in June, Benson was declared mentally competent. His daughter is appealing that ruling.
Tom Benson is also suing in federal court in New Orleans to remove part ownership in the Saints and Pelicans out of separate trust funds created for Renee Benson and her children, Rita and Ryan LeBlanc.