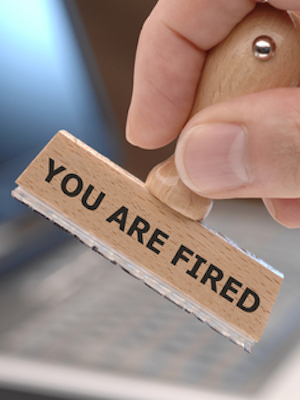 BATON ROUGE — Following a mistrial in his discrimination suit against the University of Louisiana-Lafayette, former head football coach Jerry Baldwin has asked for another day in court.
This will be the third trial over Baldwin's allegations that he was fired in 2001 because of his race. Baldwin was the first African American football coach at the school when he was hired in 1999. A verdict in Baldwin's favor in a 2007 trial was tossed out two years later by an appellate court, citing jury selection, jury verdict form and expert witness issues.
In March, an East Baton Rouge Parish jury couldn't reach a verdict.
"It was disappointing," Karl Bernard, Baldwin's attorney, told the Louisiana Record. "I'm a strong advocate for justice and I'm a strong advocate for truth. When Coach Baldwin was terminated, you had a productive, well-respected, well-thought-of coach whose entire coaching career came to an abrupt halt."
Bernard argues that Baldwin's termination prevented him from getting another coaching job. Baldwin currently is a pastor at New Living Word Ministries in Ruston and principal of New Living Word school.
Attorneys for the defendant have said Baldwin was fired three years into his four-year contract because his team had a combined record of six wins and 27 losses. On top of his losing record, attendance at home games and program revenue were falling.
Bernard said Baldwin's ULL win-loss record is only part of the truth. He said Baldwin took over an ailing program. Witnesses said expectations were low, especially the first year and especially in games the school scheduled each year because of the financial rewards against teams they never expected to beat.
"Even though he was hired to fix the problem at ULL, he was portrayed as being the problem," Bernard said of Baldwin.
Baldwin was treated differently than the coaches that came before and after him, Bernard said. For example, his predecessor, Nelson Stokley, was counseled when administrators weren't pleased with his performance while Baldwin had no warning that his job was in danger. Additionally, the school didn't fill a vacancy in the marketing department — a position that would have helped Baldwin turn the program around — until his successor had taken over, the attorney said. He also cited other examples of disparities in treatment.
"The only real difference between those other coaches is race," Bernard said, adding that witnesses characterize Baldwin as honest and hardworking.